Custom-Built Systems
When "Off-the-Shelf" Just Won't Suffice
Sometimes pre-configured computer solutions simply won't work for your business. Maybe you're looking for an affordable, customized, high-performance computing system as distinctive as your company. Or perhaps you're seeking a specialized OEM computer solution to package with your own specific software or hardware applications.
R-Computer can help. We've been providing custom-built computer systems and configurations since 1986. We stand by our work by offering you lifetime warranties covering labor on all r-computer hardware. Our technicians work closely with you to achieve the best possible configuration to meet your requirements, taking into consideration scalability to allow for your future growth.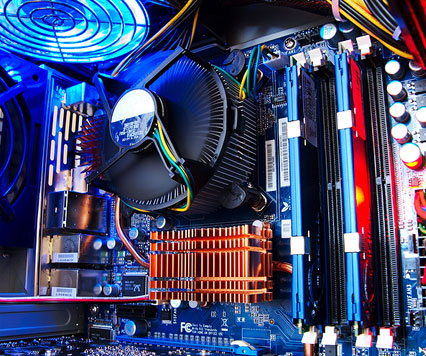 ---
The Process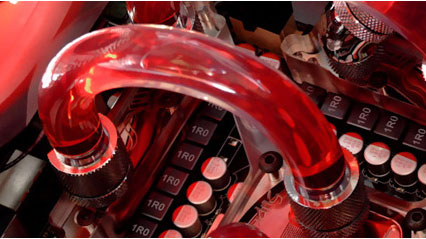 As expert custom computer builders, R-Computer strives to offer our customers the best array of custom component choices available today. Our computer system architects will assess your individual situation and draw a systems and components blueprint based on your company's unique requirements and IT/business goals. Once the system design has been determined, our system craftsmen begin the build process. As technology artists, they "hand-craft" each system using our stringent guidelines.
We pay close attention to all details before putting our mark on the finished product. To ensure nothing gets missed, our technicians follow a comprehensive checklist through the process. Each checkpoint records the exact time and name of the technician. Finally, your computer is fully assessed prior to delivery, with all components rigorously tested under heavy loads to ensure full reliability and to help eliminate downtime.
Look to R-Computer For:
A highly reliable product line
Fast build times
Personalized, professional service, with fully accessible communication via e-mail or phone
Lifetime labor warranty on hardware replacements
Clean OS installs – no useless software pre-installed unless requested
The newest software/drivers/patches/service packs
Meticulous assembly techniques and cable routing standards
Give Us a Call!
Interested in learning more about how a R-Computer custom-built system can fully meet your business's individual requirements?
Contact us today.
Looking for our current technology bargains? Our Earth, Wind and Fire specials will bring music to your ears!