R-Cloud
It's Computing at Your Fingertips
Cloud computing has been the latest buzz in technology – but determining if and how it works for your business can be a daunting task. This is why we offer R-Cloud.
Whether as a stand-alone service or with our R360 Managed Services Program, R-Cloud allows R-Computer clients to use our knowledge and real world experience to leverage this emerging service. Choose from public cloud (outside your firewall), private cloud (inside your firewall), or even a hybrid cloud solution that is a combination of both. We'll discuss the pros and cons of each solution and work with you to see which best fits your needs.
R-Cloud Public Server
With R-Cloud Public Server, you can easily access your applications whenever and wherever you need just as if your equipment were in your office. Whether it's email, documents, or accessing a specific application, R-Cloud gives you access to the programs you need, without the continual headache of purchasing and maintaining hardware.
R-Cloud Private Server can provide the same features of R-Cloud Public Server but is designed for clients that still want greater control over their data. While hardware still resides at your location, technologies including virtualization can give clients greater control and reduced expenses.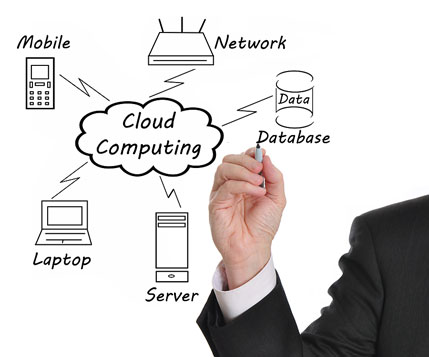 ---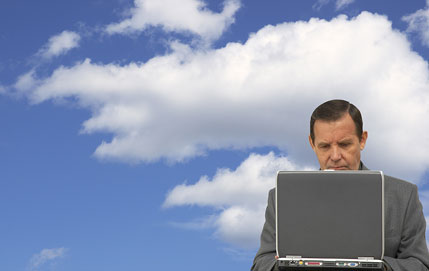 Benefits of R-Cloud Public Server Include:
Faster Deployment – Get "Up and Running" quickly
No maintenance for you – We handle the ongoing maintenance
Easy scalability up or down – You tell us what you need
Decreased operational expenses
No large capital expenditures for hardware or software –
pay as you go
Benefits of R-Cloud Private Server Include:
Utilize virtual servers to bring hardware and energy costs down
Greatly reduced setup time = reduced costs
Better utilization of existing hardware/software
Better control over resources
Applications and Productivity – When and Where You Need
R-Computer partners with companies like Microsoft, HP, and others to build you tomorrow's cloud computing solution today. In fact, we're a certified Microsoft "Cloud Champion," offering the full suite of services including Microsoft Office 365. Your cloud technology-based solutions can include email, shared contacts, web conferencing, document sharing and more. With R-Clould, we draw on our experience to know what works, so you don't need to spend your time trying to figure it out on your own.
R-Cloud and Business Continuity/Disaster Recovery
Your data is your business. Even a small loss of data can have a devastating impact on your business. R-Computer's backup services provide our clients with true business continuity by not only backing up your data on-site and off-site on a more frequent basis than a traditional tape/drive system, but also by providing true disaster recovery with instant virtualization of failed systems in the event of a hardware failure. Even if your entire site is compromised we can virtualize your servers in a secure cloud environment, providing you with the type of disaster recovery that traditionally has required large expenditures in hardware/software.
Interested in making cloud computing a part of your company and not just your vocabulary? Contact us today for more information on how R-Cloud can work for you.